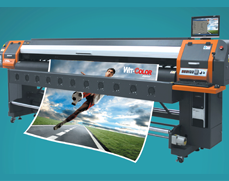 With the latest technology & social media platform creating the entire buzz in the advertising world, business owners believe that traditional advertising mediums are dying out. This is indeed a wrong thought process & even with digital platforms, printed promotional materials are still a hot favorite for the customers.
A printed material delivers more proven results for its tangibility–
Remember, print is a tangible medium & can provide proven results. With the influx of technological progression at, prints created by best printers in Toronto have become more appealing & business-driven. There are varied options that express printing still holds great value to make a business stand amidst the crowd.
Digital printing has allowed both small and big organizations to get a better reach. Be it business cards in Toronto or brochures, and printed copies speak volumes of character. Read on the blog to learn more about why printing is still important to the customer.
People are still in love with business cards–
People are in love with their smartphones these days.
One can set up everything on the smartphone.
Be it setting calendars, meetings & so on. However, these technologies have never allowed business cards or brochures to lose their identity.
Business cards are a great way to build a brand.
Chromatic & business-driven cards with bold logos catch the attention of the customer in quick succession.
Printing allows more individuals to be shared–
Print media is one of the better ways to let people remain informed. For instance, when someone receives a flyer, they can read all the information at their own pace as many times as they wish. They can also keep the leaflet to consult later at their leisure.
Here in this blog, we have discussed a couple of areas that allowed you to understand how best printers in Toronto are still functioning smoothly. At the same time, they are critical to making a business stand out from the rest. Be it postcards or flyers, and printed materials will always have an impact on positivity.